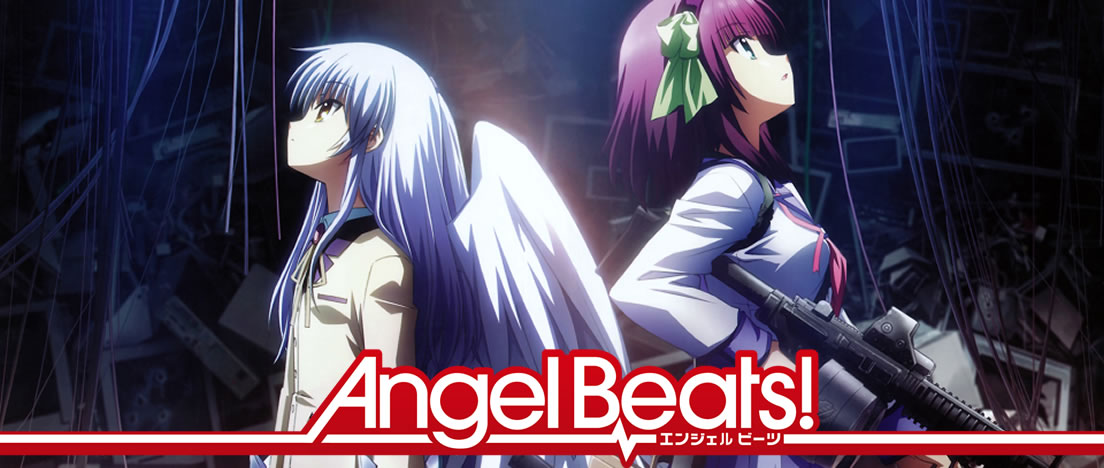 Series Topics
Anime Discussion
Visual Novel General Discussion
Heaven's Door Discussion
Visual Novel Details and Speculation
More to come!
Route / Character Topics
Bold = Route topic. Spoiler warning.
Yuri Nakamura
Kanade Tachibana
Hideki Hinata
Yuzuru Otonashi
Ooyama
Chaa
Shiina
Masami Iwasawa
Hisako
Shiori Sekine
Miyuki Irie
Ayato Naoi
Noda
Yusa
Yui
Takamatsu
Matsushita
Fujimaki
TK
Takeyama
Miscellaneous
Angel Beats! Fanart
Angel Beats! Quotes
Angel Beats! Operation Wars
General discussion for the Angel Beats! franchise. Please tag late-game spoilers with the [spoiler] tag.
It has quickly gained a massive fanbase among western Anime fans, but many people have issues with the short length of the series compared to Key's other works. What do you think of Angel Beats? Do you think it stands up to other Key Anime, or could it have been something more? Are you excited for the Visual Novel adaptation, or are you going to wait for something new from Key?