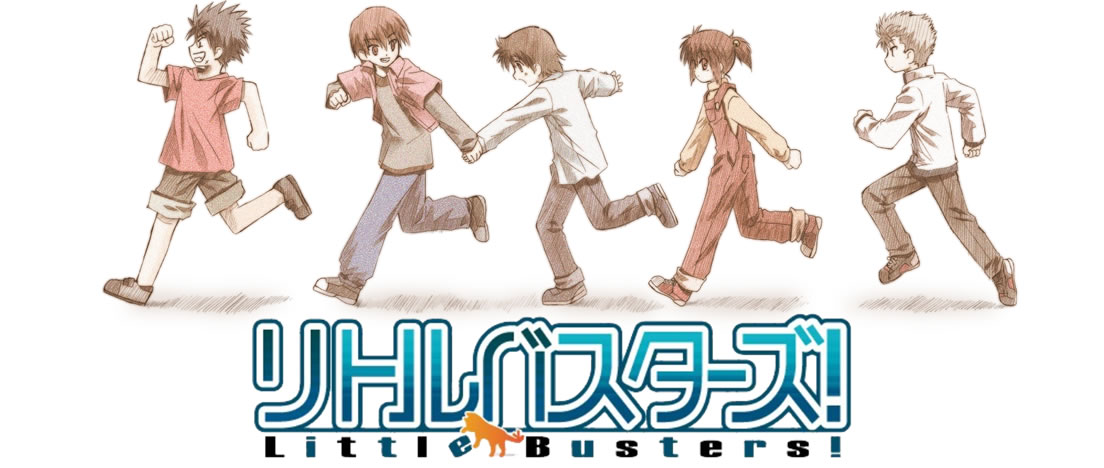 About Little Busters!
Little Busters Bookclub
Route Topics
Common Route
Mio Nishizono Route & Character Discussion
Komari Kamikita Route & Character Discussion
Yuiko Kurugaya Route & Character Discussion
Haruka Saigusa Route & Character Discussion
Kudryavka Noumi Route & Character Discussion
Rin Natsume Route & Character Discussion
Refrain Arc Discussion
Saya Tokido Route & Character Discussion
Sasami Sasasegawa Route & Character Discussion
Kanata Futaki Route & Character Discussion
Spoilers General
Character Topics
Riki Naoe Character Discussion
Masato Inohara Character Discussion
Kengo Miyazawa Character Discussion
Kyousuke Natsume Character Discussion
Sasami's Juniors Character Discussion
Mutsumi Suginami Appreciation Topic
Miscellaneous Topics
Minigame Discussion
Little Busters! Quotes & Screenshots
Little Busters! Fanart
Favourite Girl Poll
General discussion for the Little Busters! visual novel and it's adaptations. Please tag late-game spoilers with the [spoiler] tag.
Little Busters saw Key return to the standard formula of students in high school, but featured a much more positive and comical common route than any other Key game since. But the character routes and Refrain still stand as pinnacles of Key's dramatic storytelling.
What do you think of Little Busters? Where does it rank compared to other Key series for you? Have you understood the true essence of muscle?