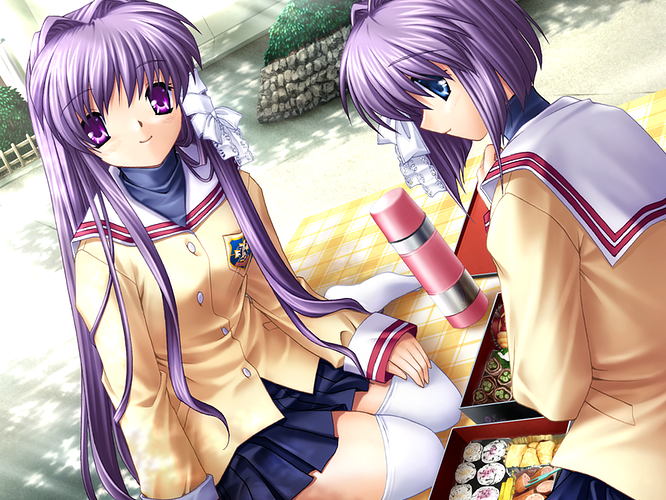 Discussion topic for Kyou's route and the Ryou ending of CLANNAD. In the Anime, this refers to 'Another Chapter: Kyou', the final bonus episode of After Story. Please mark references to events of any other routes except common with [spoiler]. Character discussion of Kyou's character is also welcome, but for Ryou, refer to her own Character Discussion Topic. Their birthday is the 9th of September!
This topic also hosted CLANNAD Bookclub discussion from this post onward, and was referenced in our Kyou Route Podcast.
What would you rate this route?