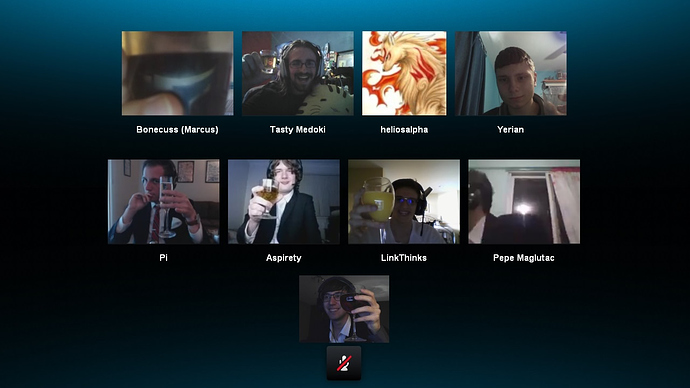 The Winter Festival is coming to a close, but we're not going out without a bang! Let's end the year of 2018 with a huge party on Discord! The party begins 23 UTC the 31st and continues late into the night.
If you've never attended one of our New Years parties, what you can expect is a very fun and silly time. It's just about hanging out with your fellow Kaza folk, socialising, singing, playing games, and dressing up in fancy attire for some reason. It's a loose structure with no set schedule or end time, so we expect members to come and go whenever is comfortable for them, but I personally hope to continue for a while!
BYO Snacks and Alcohol (as long as you're of age!), don't do anything Kyousuke wouldn't do.
Look forward to hanging out with new and old Kaza friends alike! Let's start 2019 on a good note.