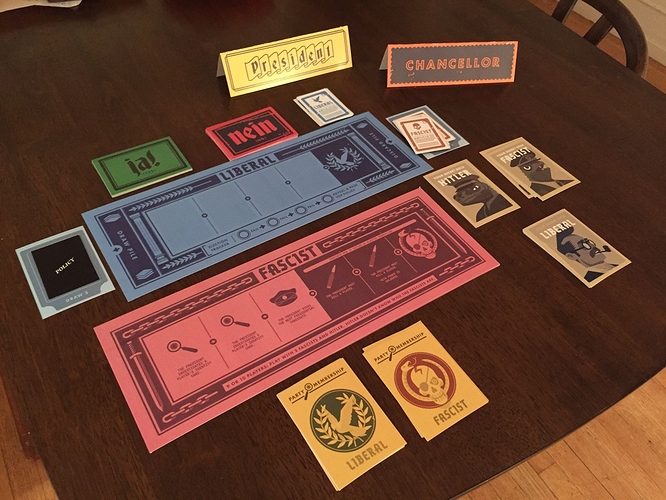 Let's play the social deduction board game Secret Hitler together! It's a quick game in which each player is assigned either a liberal or fascist role, with one fascist designated as Hitler. The liberals and hitler only know their own role, but the fascists know who everyone else is and (together with Hitler) will try to deceive the liberals into thinking they are one of them. For a full rundown of how to play, check this video below:
Of course we can't play the physical board game, instead we'll be using this web app!
We'll be gathering at 23 UTC the 26th to play.
Each member who participates will earn one light orb for their team, with a cap of 3. The player(s) with the most accumulated wins at the end of the session will earn an extra light orb for their team.
See you there!