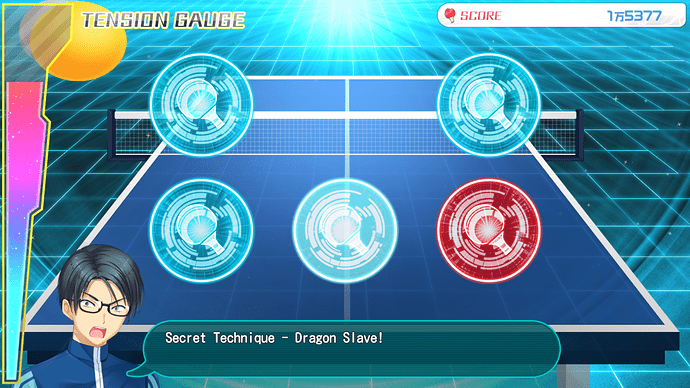 Time to test your Ping Pong skills against Tenzen, and your fellow Kazamatsuri members! We're hosting a Ping Pong Tournament! To participate, just boot up your Summer Pockets Trial (which you can find here with Alka's translation), get to Tenzen on the 27th (third day) or the 29th, and play a round of Extreme Mode! This is the third option, "Forget about rallies, face me seriously" / "Play a serious match against me". Please don't include any matches beyond the 29th as they won't be counted!
Post the best score of your team here, and compete against other Kazamatsuri members for the top score! First prize is 4 light orbs, second is 3, third and fourth is 2.
You have until 23:59 UTC on Wednesday the 26th to get your high scores in.
There can only be one Legendary Ping Pong King.