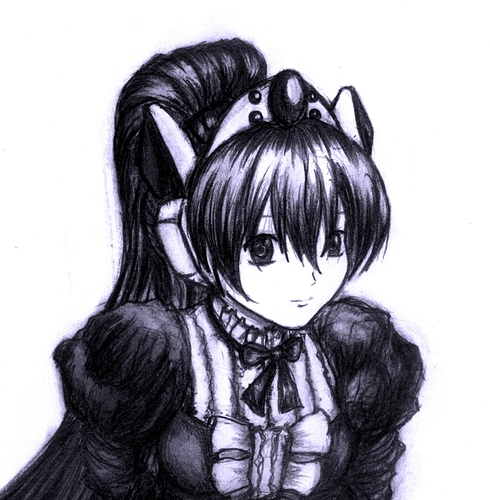 A decade ago, when I cannot get over with Planetarian's ending, I drew an android character which I based from Yumemi. Maybe write myself a good ending for me to sleep soundly at night.
The initial story I wrote involves the MC being transported into another planet, which is a post-apocalyptic earth, and comes back with this "alien" technology to escape from his captors.
I then revised the story and added her to help the MC scavenge (and explain) for useful items for his escape. Basically, getting a war vehicle to work (at this point it's almost similar to fixing Jena)
Though adding her would have me revising the established stories that occurred after the MC's escape.
Which had me repeating what happened in Planetarian. Long story short, she was destroyed during the escape after convincing the MC to participate the escape. MC then uploaded her AI into the vehicle. The technology from the vehicle is the backbone of the MC's underground base with her as the AI (the original story had the AI from the escape vehicle) for general function.