Mankind has far too much power in its hands.
4 Likes
This seems a tad perfunctory of me because it's in my user profie, but if you want a copy yourself…
So I found an image in an old Planetarian fanart that looked like this.
I realized I could mess around with this, and turned it into this…
Mmmm, that's a tasty exploitable, isn't it? So I decided to turn it into this:
6 Likes
There's so much potential!
9 Likes
From the depths of the Rewrite anime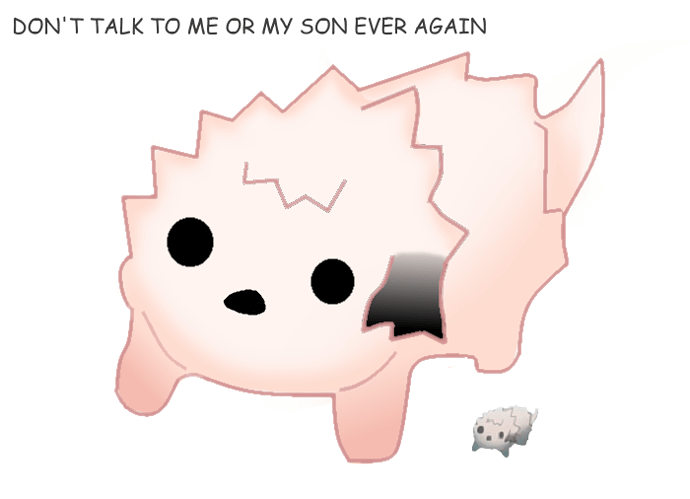 uhh… High res low quality Chibimoth. The spent more time drawing this than I'd like to admit.
13 Likes
I could turn that into an emoji…
3 Likes
make it happen please :minaamor: :minaamor: :minaamor:
1 Like
While it's strictly not Photoshop what I'm using lately, it still goes more in the direction of picture editing so I'm posting here.
So I lately started using a program called create.swf, although people usually refer to it as "Walfas", because that's the page the program can be found on. What started as a program to "Create your own Touhou-character" has now long since transcended the Touhou connection as people use it for many other things as well. So I created something Key-related in the program. Both pictures below were also used in a Dungeons & Takafumis livestream, so you might have seen them there. Also, the second picture spoils Tomoyo's third personal skill.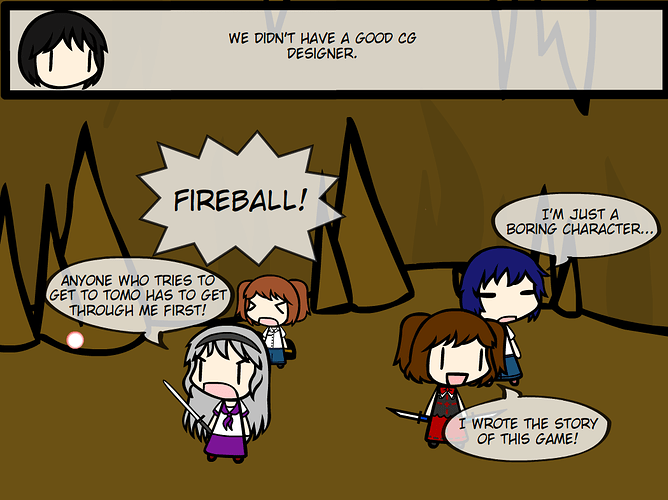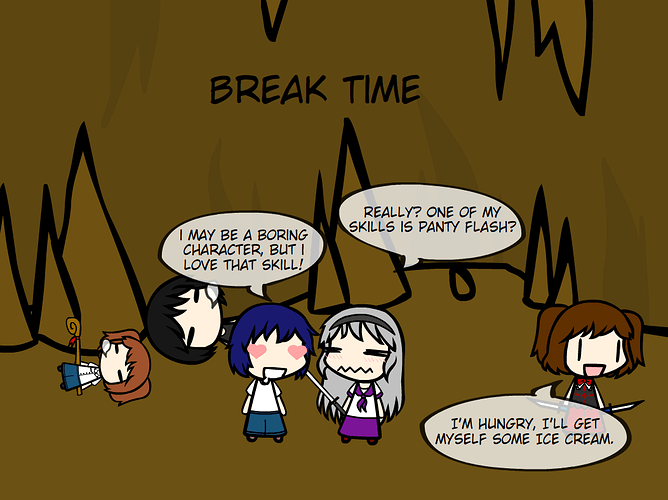 3 Likes
"Best lawyer is definitely Fuko"
10 Likes
I was so bored out of my own mind, but I present to you guys:
n
Triggertarou!

(This is kinda a lazy thing because that can be done anywhere, but I had to scratch to the surface of the earth to find Nonaka corrections and then found this, which is fitting for the triggered meme)
3 Likes
Because it was most definitely made in photoshop (LB Refrain Spoliers)
(right click >open in new tab for full image)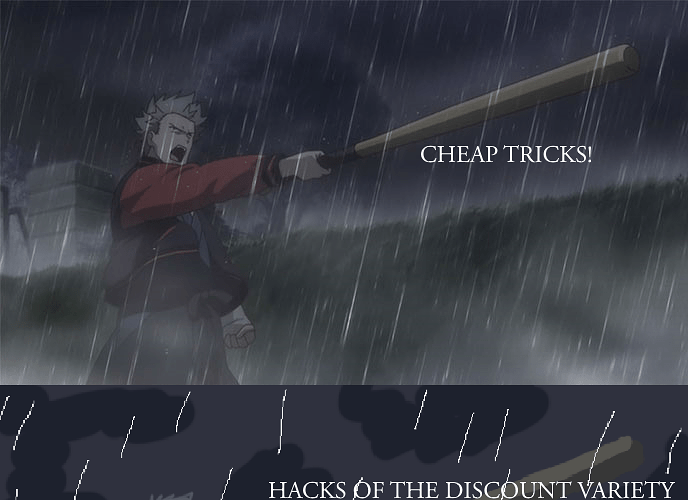 Happy new year
15 Likes
I just fucking stared at this for a long time… and then started laughing uncontrollably
3 Likes
Was suddenly inspired, I wonder why I haven't made loads of variations of this already. Like I could make one of the captains just be a Dorj silhouette or something.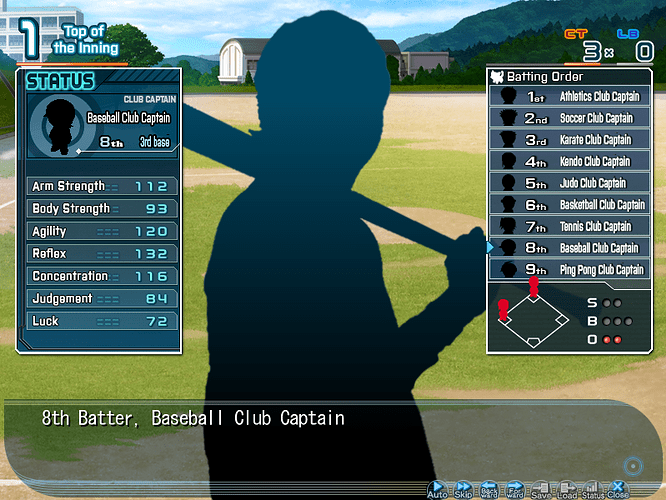 Baseball Club Captain Aspirety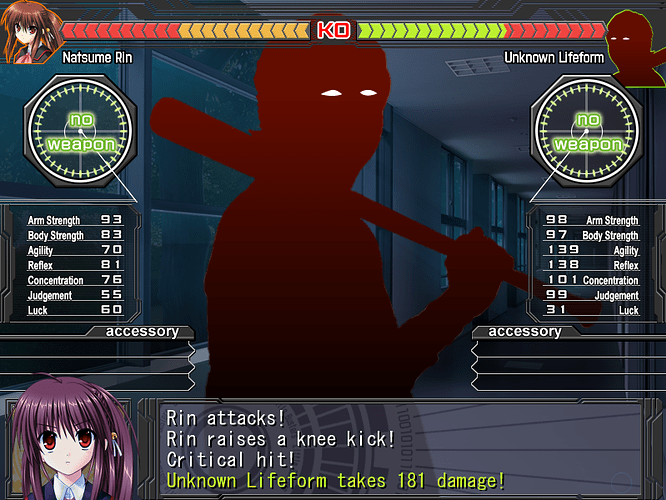 Unknown Lifeform Aspirety
Both of these I actually put in the game, it's probably easier to do that than recreate the UI perfectly in photoshop anyway. Dunno why the lifeform's portrait is misaligned. Probably missing metadata since I imported it lazily.
Maybe one day I'll have edited enough dumb stuff in LB that I'll release a patch.
22 Likes
NAGEEEEEESSAAA! (I don't know how to Photoshop or Inkscape properly, so I settled with cringe MSPaint + Snipping Tool)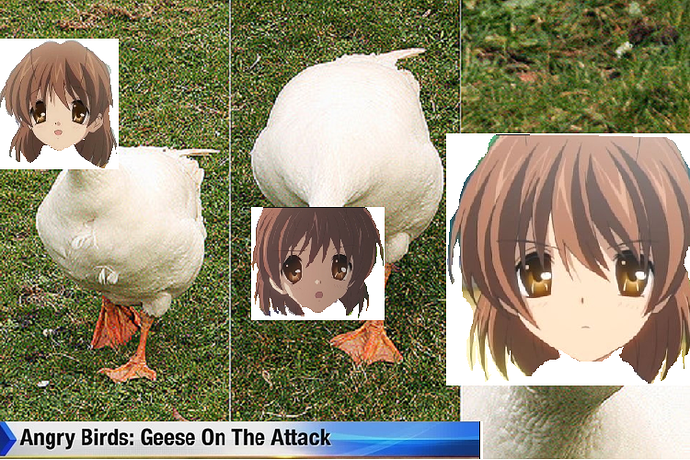 5 Likes
You walk into the dentist's office and this guy walks up to you and brushes your teeth. What do you do?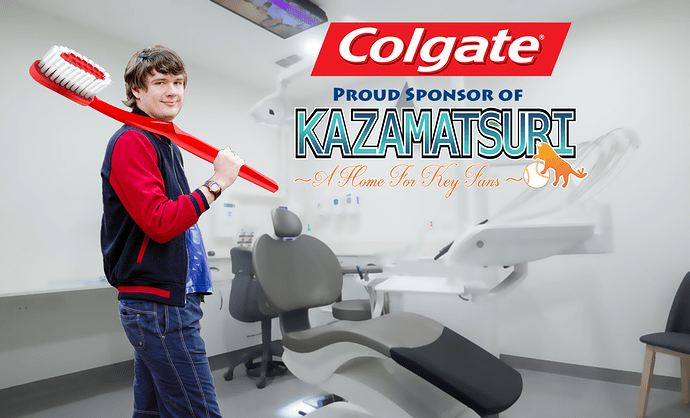 23 Likes
He tells you to count to ten as he administers anesthesia. You count to two and then your connection to the world is severed.
8 Likes