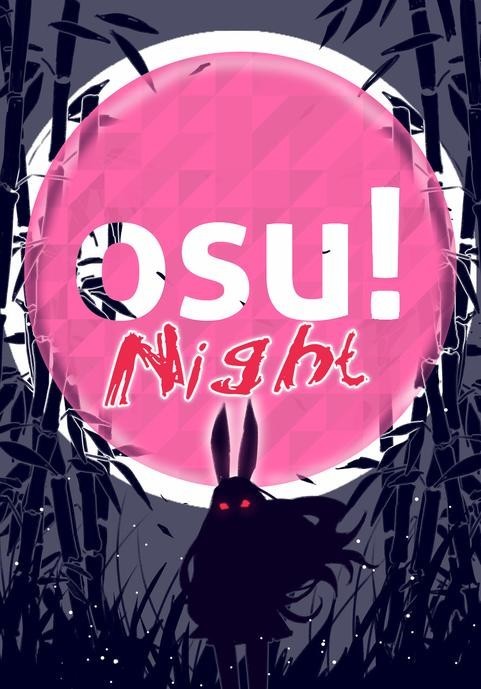 Yes people, Osu! isn't dead! For those of you who don't know what it is, it's a free rhythm game based on clicking on circles, moving between sliders and destroying your arm trying to get a good score on spinners. Here's a video so that you get an idea of how it works.
So we're reviving the Kazamatsuri Osu! Nights this Saturday 8th of April. Since I'm unaware of who'd join, for this one I'm going to say that the party starts at 16:00 (4pm) UTC. If the schedule is inconvenient for some of you, worry not, for the schedule will be made to accommodate as many as possible and will be changed in other Osu! Nights for this matter. I myself will be on Discord voice, so feel free to join so that we can laugh at each other's horrible music tastes and equally horrible ability to click circles.
If you're a new player, don't worry, newbies are welcome, but you'll probably want to play a bit first to get the settings right (especially sensitivity). The less we have to wait for minor stuff to be set the more time we'll be able to be playing it.
If you're already a player, you have nothing to worry about either. We'll try to play songs with a difficulty level everyone is comfortable with. Also, if there's a big gap in players' ability, we can still play beatmaps of an average level and have mods like Easy or Hard Rock help us adjust the maps to everyone's needs.
Remember, you're all welcome, so show your interest to assist to the Osu! madness by posting in this topic.
---
We'll be playing a set array of beatmaps. Everyone can post up to 10 beatmaps of their liking. Refer to this post for more information. The following are the Beatmaps that have been submitted and approved to be played so far:
Alicemagic -TV Animation Version-
Little Busters! - Ecstasy Ver. -
Owari no Sekai kara
Killer Song
Yuusou naru Tatakai
Mezameta Asa ni wa Kimi ga Tonari ni (TV Size)
Boys be Smile (TV Size)
PSYCHIC LOVER - Rewrite (Short Ver.)
Yousei Teikoku - Kokou no Sousei
Reach for the Moon, Immortal Smoke
Sweet Sweet Cendrillon Drug
Mushikui Saikede Rhythm
Strike of the Ninja
KOROBUSHKA (Ryu*Remix)
Cirno's Perfect Math Class
U.N. Owen Was Her?
Aoi Haru (TV Size)
Bloody Purity
Vanilla Salt (TV Size)
Adagio for Summer Wind
Alice Maestera
Sister, Friend, Lover (TV Size)
CHOIR JAIL (TV Size)
Happy Material (31 person ver. TV Size)
Arashi no Naka de Kagayaite (TV Size)
Senketsu no Chikai
Airman ga Taosenai (SOUND HOLIC Ver.)
Night of Knights
Sparkling Daydream (TV Size)
Okochama Sensou
Welcome Berry's
Sakura no Zenya
ROADS UNTRAVELED
New Divide
Always Summer
INSIDE IDENTITY (TV Size)
Angelic Break Beats
Ichiban no Takaramono (Yui Ver)
---
Other info:
Download Osu!
Create an account
Search and download beatmaps