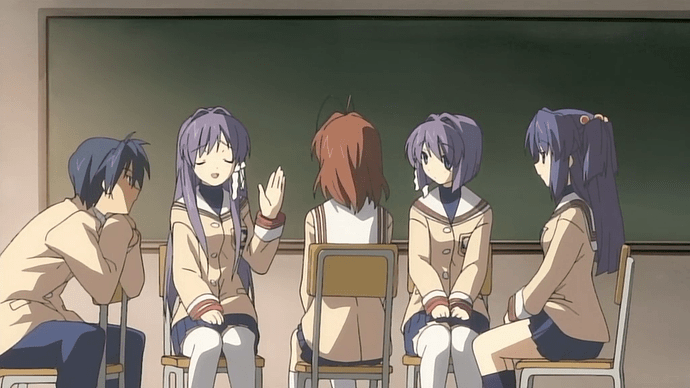 Have you ever dreamed of being a famous voice actor? Now is your chance. In this event, your group will be selecting a scene from a Key anime and dubbing it yourselves. You are free to approach this any way you want: you could say the lines as written, doing your best to shame the official dub cast (probably won't be too hard

), or you could rewrite the script to be really funny.
Post your submissions in this thread.
This event will run from today until 23:59 UTC on the 30th. Each team will receive four Light Orbs for participating, with an additional light orb granted to the community favorite.
Have fun!