Hey so I tought, that we this kind of topic was missing here. And that a lot of people would like it. Its about Megane girls!
They are basically girls with glasses, and even someone has fetish on that. A lot of people says that all the girls are cuter when you put glasses on them.
If you are one of them, post the best picutres you have, or have found on the internet!
Im not one of those, but just curiouis how many of us here likes them. Also I just want to see cute girls with glasses… whats wrong with that :D?
Edit: I found this Key related picture where Kanade and Yuri are wearing glasses.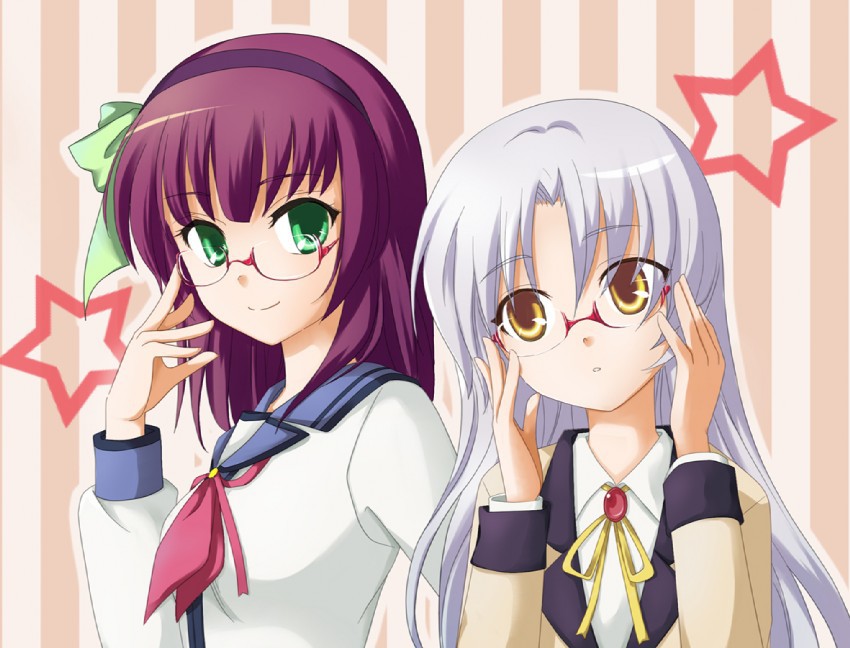 Source:
http://anime.astronerdboy.com/2010/05/angel-beats-yuris-glasses.html#.VAdBkRa5GWE