My current wallpaper atm.
10 Likes
Here's a contribution of fanart for the AIR Commemoration Week. In this case, it's a small piece of fanfiction I wrote based on the ending of AIR I've titled "The End of Infinity." Spoilers inside.

I make myself a 2 hours break, hoho.
It's not a new artwork though. I only give color to the doodle.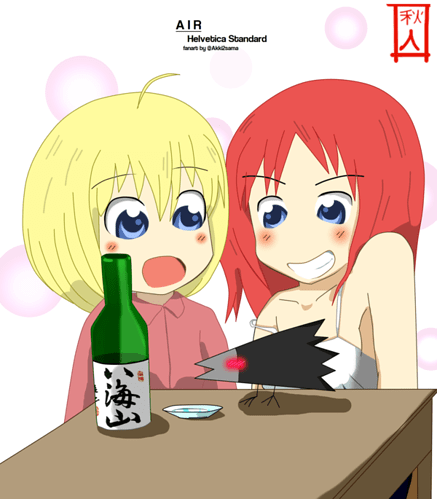 hope u like it.
11 Likes
Oh- even Aspi-san summoned me-- I feel so honoured~ :'')
I don't know I made it on time or not…But here…enjoy some simple sketch…Took it using my cameraphone as usual- My scanner is hurt…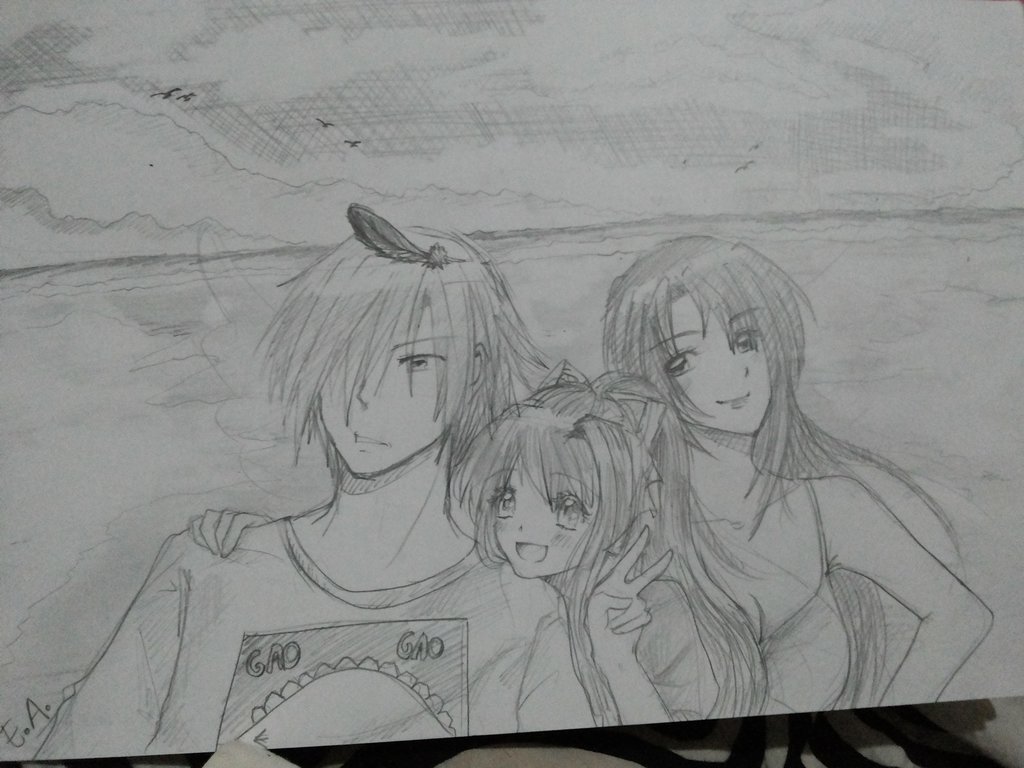 I hear Aozora song all of the time when I drew this to bring all of the mood + feels
13 Likes
Oh this is very good! Thank you so much, you made it in time! I'm very thankful that we have some really nice art to cap off the AIR Bookclub with

Really really nice, yeah

Great job @Ekalina
Thanks guys

This topic is now unpinned. It will no longer appear at the top of its category.
This marks the conclusion of the AIR Commemoration Week. Thank you all from the bottom of my heart for your Fanart contributions throughout the AIR Bookclub. Please look forward to the AIR Bookclub Anthology!
Feel free to continue sharing AIR Fanart well into the future!
Don't you think the breasts are a little exaggerated?
This uniform seems emphasized breast.

Thanks for sharing. It works for me…
(AIR little spoiler)
Because I believe urban life can be as isolated as a remote town.
By the way, last night I've spent 1/2 hours revisiting AIR's common route, and I find the environment so relaxing. It was a clever choice that made the game enjoyable imho.
2 Likes